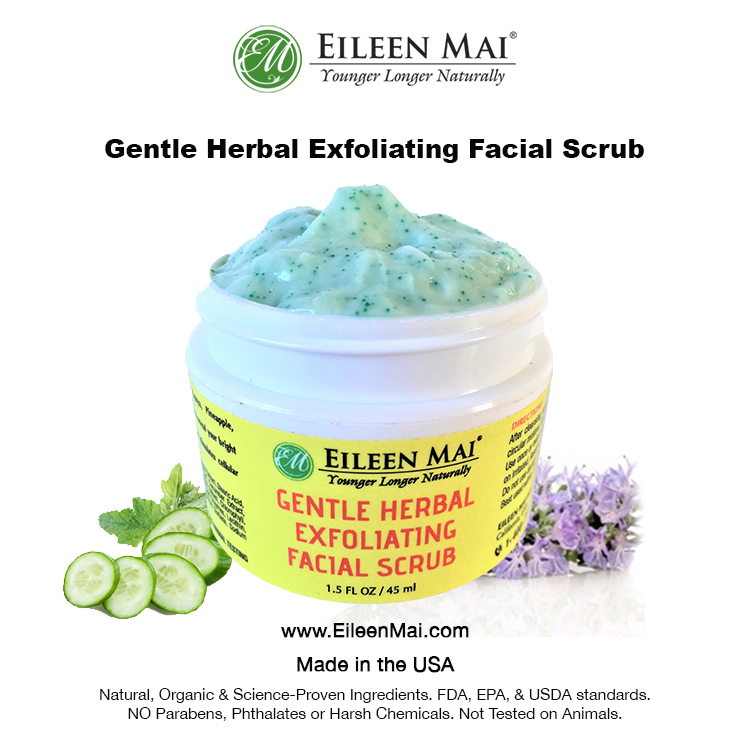 Gentle Herbal Exfoliating Facial Scrub
1.5oz/45ml
$23.00
This unique scrub and natural exfoliator is suitable for all skin types and utilizes fine ground bamboo with jojoba beads to exfoliate the skin gently and naturally, effectively removes excess surface cells, helps to smooth fine lines and wrinkles, lighten skin discoloration for improved texture and healthy complexion.
It rinses off easily and can be used as a part of at–home mini facial regiment when followed by serum, mask, and moisturizer twice weekly.
Removes excess surface cells, lifting away dull, dry skin for improved texture and healthy clarity
Smooths fine lines and wrinkles
Lightens skin discoloration and stimulating cellular regeneration
All non problem skin types.
DIRECTIONS
After cleansing, apply a small amount to wet face, massage gently in circular motions. Avoid eye area. Rinse thoroughly, follow with an appropriate moisturizer. Use once to twice weekly.
Exfoliate your face and neck every three days. Always exfoliate in circular motions in an upward direction. Be gentle with your skin; you do not need heavy pressure to cleanse.
CAUTION
Use only as directed. Not to be used on sensitive or irritated skin. Do not use on Rosacea, Pustule Acne, Open Sores or other skin ailments. Do not use during or right after chemical peeling. Avoid contact with eyes and mucous membranes. Keep out of reach of children.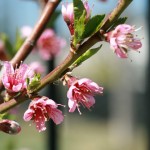 EILEEN MAI ® 's Beauty Tips:
The simplest and fastest way to get a fresh, radiant complexion is by using a facial scrub or enzyme peel. An exfoliator is the key to brighter, softer skin. Plus, by removing dull layers at the surface, your moisturizer or serum can penetrate deeply, so it's even more effective.

To get the most from it: In the shower or right after, use warm water to massage the scrub in a circular motion, going from your nose to your forehead, cheeks and chin. Let it absorb for a few minutes, then rinse. Exfoliate once a week if you're sensitive, or twice a week if you have normal or dry skin. If you are oily, you may be exfoliate more often.

However, do not over-exfoliate, which can burn, hurt or sting your skin, causing irritation and breakouts.
NO Parabens, Phthalates, or Harsh Chemicals.
Fragrance Free, Gluten Free, Cruelty Free. Vegan Formulas.
| | |
| --- | --- |
| KEY INGREDIENTS | FUNCTIONS |
| Ground Bamboo, Papaya Extract, Pineapple Extract, Bromelain Enzymes, Papain Enzymes | Exfoliation, Pore refining |
|  Aloe Vera Gel, Safflower Oil, Sodium PCA, Extracts of Chamomile , Cucumber, Rosemary | Soothing, Moisturizing |
For complete list of ingredients, please email to:  skincare@eileenmai.com