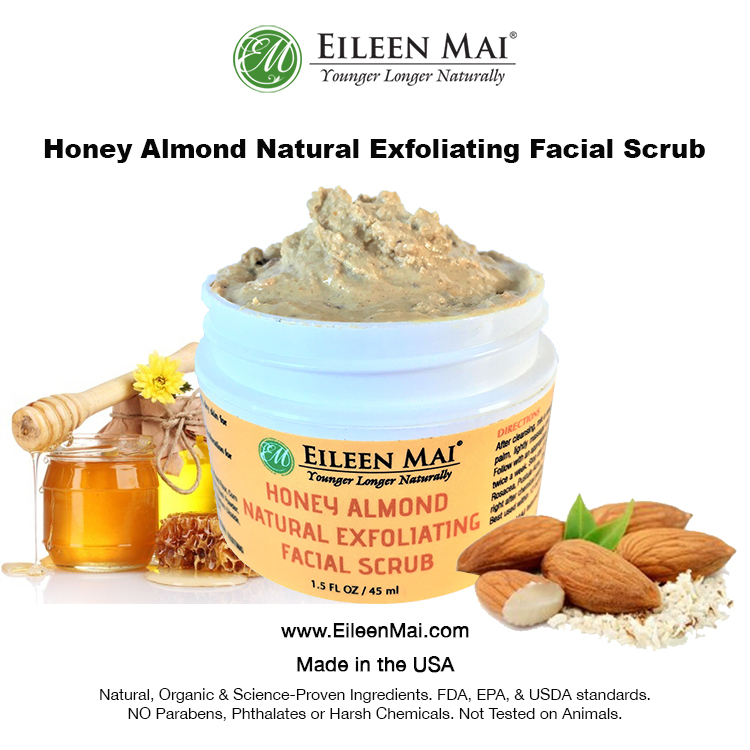 Honey Almond Natural Exfoliating Facial Scrub
1.5oz/45ml
$28.00
Our Honey Almond Natural Exfoliating Facial Scrub gently exfoliates and removes dead skin cells, refine dry, flaky and dull buildup skin to reveal a smoother, more radiant complexion. Made with finely ground almonds and cornmeal combined with moisture-retaining Honey and Aloe Vera Gel to buff away pore-clogging dead skin cells skin without irritating delicate skin, leaving it with a natural healthy glow.
It rinses off easily and can be used as a part of at–home mini facial regiment when followed by serum, mask, and moisturizer twice weekly.
Removes dead skin cells
Lightens skin discoloration
Reveals a new and healthy skin cells for  a natural healthy glow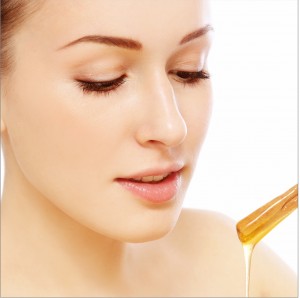 RECOMMENDED SKIN TYPE
All non-problem skin type
DIRECTIONS
Mix a small amount of scrub with a few drops of water in the palm of the hand, lightly massage onto the skin's surface, then rinse with tepid water. Follow with an appropriate mask. Use twice a week.
Exfoliate your face and neck every three days. Always exfoliate in circular motions in an upward direction. Be gentle with your skin; you do not need heavy pressure to cleanse.
CAUTION
Avoid contact with eyes and mucous membranes. Keep out of reach of children. Use only as directed.
| | |
| --- | --- |
| KEY INGREDIENTS | FUNCTIONS |
| Whole Wheat Flour, Almond Meal, Corn Meal, Oatmeal, Honey, Apricot Kernel Powder, Peach Kernel Powder | This combination creates a moisturizing and invigorating scrub. |
| Honey | A natural humectant that leaves the skin feeling soft and refreshed |
For complete list of ingredients, please email to:  skincare@eileenmai.com