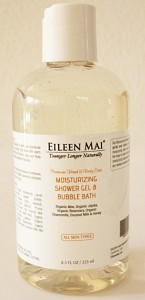 Moisturizing Shower Gel & Bubble Bath
8oz/240ml
$15.00
EILEEN MAI® Moisturizing Shower Gel & Bubble Bath is a gentle body cleanser gel that creates lots of moisturizing foam and bubbles and prepares the body to receive exfoliating, nourishing, and moisturizing treatments. It also helps to remove any residue remaining after such treatments.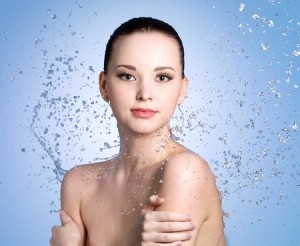 RECOMMENDED SKIN TYPE
All skin types
DIRECTIONS
Apply to hands, sponge, or cloth onto moistened skin, working up a lather, then rinse with warm water. Follow with our Premium Hand and Body Care Moisturizer for maximum hydration.
CAUTION
Avoid contact with eyes and mucous membranes. Keep out of reach of children. Use only as directed. Stop use if irritation occurs.
Main Ingredients: Organic Aloe Leaf Juice, Ammonium Laurel Sulfate, Ammonium Laureth Sulfate, Apricot Kernel Oil), Organic Jojoba, Organic Rosemary, Coconut Milk, Organic Chamomile, Honey
For complete list of ingredients, please email to:  skincare@eileenmai.com