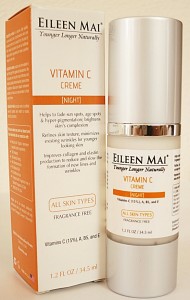 Vitamin C Night Creme
All Skin Types. 1oz/30ml
$34.00
A lightweight, silky smooth night cream with high concentration of Vitamin C (15%), a well known antioxidant and an essential ingredient for the skin to be able to produce new collagen. This treatment helps to fade sun spots and discoloration, refine skin texture, reduce wrinkles, improve collagen and elastin production, improve the appearance of dull complexions by promoting clarity and brightness for a younger looking skin. Fragrance Free.
Helping to fade sun spots and discoloration, brightening skin
Refining skin texture, minimizing existing wrinkles for a younger looking skin
Improving collagen and elastin production to reduce and slow the formation of new lines and wrinkles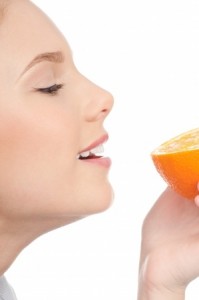 RECOMMENDED SKIN TYPE
All Skin Types
DIRECTIONS
Moisturize your clean face and neck with this lotion every night, after the Vitamin C serum.  Avoid contact with eyes.
Due to a very high concentration of Vitamin C in our Vitamin C serum and night crème, they are best for Normal, Combination and Oily skin. Very sensitive skin may not tolerate it well.

Do not let the slight sting upon application of our Vitamin C products scare you. The high acid levels are necessary in order for the Vitamin C to be absorbed.
Moisturize your face and neck with serum/cream every morning and night, after you cleanse and tone.  Always moisturize your face and neck in upward motions. Moisturizing is important for all skin types. In every step of skin care, always use circular, upward motions with a gentle touch on your face.
CAUTION
Keep out of reach of children. Use only as directed.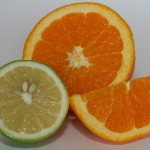 NO Parabens, Phthalates, or Harsh Chemicals.
Fragrance Free, Gluten Free, Cruelty Free. Vegan Formulas.
| | |
| --- | --- |
| KEY INGREDIENTS | FUNCTIONS |
| Sodium Ascorbyl Phosphate (Vitamin C) | Assists in reducing the formation of melanin, which is responsible for skin discoloration and improves collagen and elastin production. Refine and brighten the skin. |
| Organic Aloe Vera Juice, Organic Jojoba Oil, Organic Sunflower Oil, Shea Butter, Panthenol (Vitamin B5), Vitamin E, Organic Green Tea Extract | Hydrate, tone, refresh and purify. Helps to increase the moisture retention capacity of the skin, which allows dry skin to stay supple and elastic longer. They are anti-inflammatory and stimulates skin regeneration. |
For complete list of ingredients, please email to:  skincare@eileenmai.com