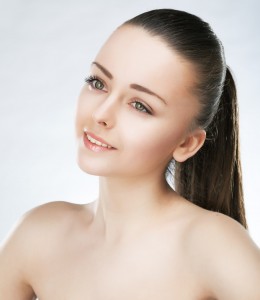 Characteristics:
T-zone is oily (for combination skin)
Occasional breakouts, acne and blemishes in T-zone area
Smooth and supple Skin
Skin has tiny to medium pores
If you are blessed with normal skin, you will have a youthful, firm, even tone complexion with small pores. This skin type has a balanced oil and moisture content meaning that it is neither overly dry or oily. If you have combination skin, you may experience oiliness around the T-zone: forehead, nose, and chin or dryness on your cheeks, lips and around your eye contour area.
To keep the condition of your skin even and toned, a good skin care routine including cleansing and moisturizing is a must.  It is important to follow the daily and weekly routines with the products recommended for this specific skin type.
Following are the recommended products:
[table "8" not found /]
NO Parabens, Phthalates, or Harsh Chemicals.
Fragrance Free, Gluten Free, Cruelty Free. Vegan Formulas.