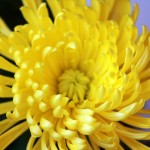 EILEEN MAI ® 's Beauty Tips
The simplest and fastest way to get a fresh, radiant complexion is by using a facial scrub or enzyme peel. An exfoliator is the key to brighter, softer skin. Plus, by removing dull layers at the surface, your moisturizer or serum can penetrate deeply, so it's even more effective.

To get the most from it: In the shower or right after, use warm water to massage the scrub in a circular motion, going from your nose to your forehead, cheeks and chin. Let it absorb for a few minutes, then rinse. Exfoliate once a week if you're sensitive, or twice a week if you have normal or dry skin. If you are oily, you may be exfoliate more often.

However, do not over-exfoliate, which can burn, hurt or sting your skin, causing irritation and breakouts.
 NO Parabens, Phthalates, or Harsh Chemicals.
Fragrance Free, Gluten Free, Cruelty Free. Vegan Formulas.