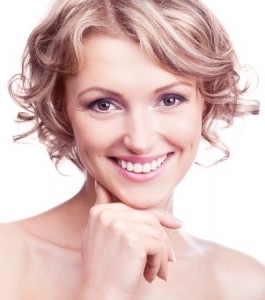 By the time you enter your 40s, you probably see the first signs of sagging. Also, we face a new foe: thinning skin. Try hyaluronic acid to plump up the skin from within. Hyaluronic acid can hold 1,000 times its own weight in water, and is naturally present in our bodies—what better way to help make our skin more supple.
Continue using retinols (to increase cell turnover and stimulate new collagen), plus skin lightening formulas if you have brown spots.  Need to apply a good eye moisturizer product twice daily if you have not done so and exfoliate at least once a week.

Followings are the recommended products:
[table "8" not found /]
NO Parabens, Phthalates, or Harsh Chemicals.
Fragrance Free, Gluten Free, Cruelty Free. Vegan Formulas.