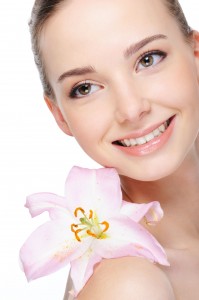 Sun exposure and late nights partying wreak havoc on your skin. Our skin is besieged by free radical damage from our hectic schedules, pollution, boozy late nights out, and smoking. Free radicals cause cell damage that can accelerate the aging process. Free radicals can cause "toxin overload" that shows up as that morning-after face of dark circles, under eye bags, puffiness, and dullness.
If you have never been using sunscreen, then this is not too late to start being vigilant about broad-spectrum sunscreen with at least 30 SPF daily, in conjunction with powerful antioxidants to prevent premature aging.
 Invest in a good, overall eye moisturizer, as eyes tend to show the first signs of aging. If you're still experiencing breakouts, spot treat pimples and apply weekly masque with Salicylic acid and/or Sulfur. Do not use products with drying antibacterial ingredients to control breakouts as you did in your teenage years. By the 20s, most people only experience occasional breakouts; however, using drying products to clear the skin is no longer an effective strategy. This is because products for acne dry out all areas of the face, including parts that have no breakouts. This may trigger the formation of new blemishes due to oil and bacteria getting trapped underneath the dry skin cells. So again, just use an acne spot treatment on individual blemishes as needed. Also, use a gentle cleanser with salicylic acid that will clean the pore lining to prevent and clear breakouts.

Why is it so urgent to start right away? Because using premium skin care products now gives you another whole decade (at least) of nurturing your face to ensure it stays radiant, smooth and wrinkle-free as long as possible.
Followings are the recommended products:
NO Parabens, Phthalates, or Harsh Chemicals.
Fragrance Free, Gluten Free, Cruelty Free. Vegan Formulas.