Cleansers remove make-up and environmental impurities from the surface of the skin. Our cleansing creams and milks are not only clean your skin but also hydrate, revitalize and invigorate leaving a radiant, silky and healthy complexion.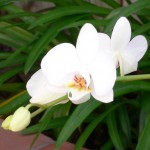 NO Parabens, Phthalates, or Harsh Chemicals.
Fragrance Free, Gluten Free, Cruelty Free. Vegan Formulas.