Serums infuse the skin with needed vitamins and minerals and while commonly used in Europe, have been overlooked in many other places. Due to the high herbal active ingredient concentration, only a small amount is needed.

Serums are applied after cleansing and toning, before moisturizer, the final step of the skin care regime. The active ingredients in EILEEN MAI® concentrated serums plump and smooth the skin to control unpleasant skin conditions and provide a youthful and healthy look, naturally.



SERUMS





All-in-One Younger Skin Serum

An advanced and powerful complex of Vitamins (A,B3,B5, C, E), HA, potent Anti-Oxidants Co-enzyme Q10, DMAE, Alpha Lipoic Acid, and many Organic Fruit Extracts, will help to increase collagen production, reduce pore size, soften fine lines & wrinkles, lightens skin tone for a firmer & younger skin. 1oz/30ml

$55.00

More about All-in-One Serum


Brightening Serum (Kojic Acid)

High concentration of natural skin brighteners will visibly improve the appearance of dull complexions, reveal a luminous complexion and youthful glow. Safe for daily use and for pregnant women. 72% CERTIFIED ORGANIC Ingredients. 1oz/30ml

$46.00

More about Brightening Serum


Hydraboost Collagen Complex

Multi-Peptides and Hyaluronic Acid effectively help to promote Collagen production to increase skin firmness. 1oz/30ml

$60.00

More about Hydraboost Collagen Complex


Vitamin C Serum

Contains high concentration of Vitamin C (18%), helps to fade sun spots and discoloration, reduce wrinkles, improve collagen and elastin production, for younger looking skin. 72% CERTIFIED ORGANIC Ingredients. 1oz/30ml

$42.00

More about Vitamin C Serum


Retinol Skin Smoothing Serum

Helps to increase the rate of cellular regeneration, build collagen to decrease the appearance of fine lines, hyper-pigmentation, wrinkles, and scarring caused by acne. 1oz/30ml

$50.00

More about Retinol Serum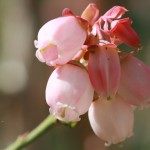 EILEEN MAI ® 's Beauty Tips:
Hydraboost Collagen Complex:

A best selling and customers' favorite! Great for all ages and all skin types, including Sensitive skin.

Retinol Skin Smoothing Serum:

To prevent skin irritation, this serum should be used once or twice a week at first, always at night, to let your skin get used to it. Then, depending on your skin's tolerance, you can proceed to use it every other night if desired. Use a Collagen or Peptide containing product on the nights you are not using this serum. For those with sensitive skin, you may want to apply a regular moisturizer first.

If you still find Retinol too drying or irritating to your skin, our

All-in-One Younger Skin Serum

is a

great alternative.

Brightening Serum: Absolutely no Hydroquinone (a very common skin lightener that has been listed as a potential carcinogen and can damage your skin if used improperly). Our Brightening Serum instead contains a high concentration of natural skin brighteners to effectively brighten skin without any harmful side effects. Safe for use by pregnant women.
All of our serums are perfect for use alone at night

(in the morning, you must use a sunscreen). If your skin still feels dry when using serum alone, you should add a moisturizer afterward.

Get the most out of your skin-boosters by tweaking your schedule:

Use antioxidants in the morning to protect your skin throughout the day, and AHA or collagen or peptide boosters at night to shed and rebuild skin cells.

Applying serum and moisturizer (except sunscreen) to a warm and damp skin:

Damp skin (not wet) acts like a sponge, quickly absorbing whatever comes its way.
NO Parabens, Phthalates, or Harsh Chemicals.
Fragrance Free, Gluten Free, Cruelty Free. Vegan Formulas.