It is never too early or too late to start caring for those fine lines. Generally speaking, the sooner you start a preventative skin care regime, the greater the result that can be achieved.

EYE CARE





Vitamin C – Peptides Eye Gel

Lightweight, cooling gel will quickly refresh, hydrate, and de-age the delicate skin around the eye area with high concentration of Vitamin C (5%). 70% CERTIFIED ORGANIC Ingredients. 0.5oz/15ml

$32.00

More about Vitamin C – Peptides Eye Gel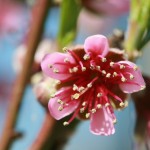 EILEEN MAI ® 's Beauty Tips
Placing a cool object on the eyes reduces puffiness and under-eye circles. Black tea bags really do the trick.

Do not underestimate the power of eye gel or cream. Skin around the eyes is really thin and dry, which makes the fat pads and capillaries beneath visible. Keeping it moisturized and supple with an eye cream or gel hides them, making you look younger immediately.
NO Parabens, Phthalates, or Harsh Chemicals.
Fragrance Free, Gluten Free, Cruelty Free. Vegan Formulas.