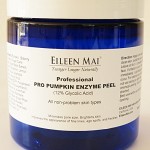 Pro Pumpkin Enzyme Peel
8oz/240ml
$76.00
Please Note: The processing time for the order of our spa products is usually between 1-2 weeks.
Professional License Needed.  Please email a copy of your facial Technician, Esthetics, nail Technician, or Full Cosmetology license to: skincare@eileenmai.com
Order of this product will not be processed until we received your professional copy.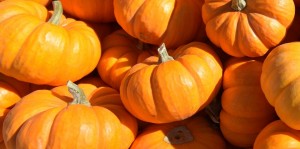 Pumpkin is rich in vitamins, amino acids, and enzymes that act like alpha hydroxy acids. Alpha hydroxy acids have been shown to promote smoother, younger-looking skin by increasing the rate of cell renewal. Pumpkin also contains more than 100 beneficial nutrients, which may be used to help reverse the signs of aging.
This resurfacing treatment gently exfoliates the skin to improve the appearance of fine lines, age spots, freckles, and rough skin. It minimizes pore size and other skin imperfections while stimulating the production of new and healthy skin cells.
Use Pumpkin Enzyme Peel to rejuvenate the face, hands, body or feet. The Glycolic Acid transforms dull, lifeless complexions into more youthful skin. We also have the retail version, the Pumpkin AHA Exfoliating Brightening Masque, which can be sold to your clients.
Improves the appearance of fine lines, age spots, freckles, and rough skin
Minimizes pore size, brightens skin
Stimulates the production of new and healthy skin cells, reverses the signs of aging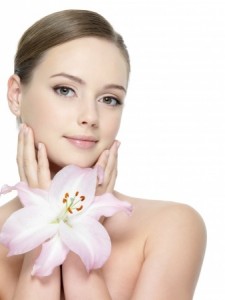 RECOMMENDED SKIN TYPE
All non problem skin types.
DIRECTIONS
Apply a thin layer to cleansed skin, avoiding the eye area and open wounds. Leave on for 3 – 5 minutes on the face, up to 15-20 minutes on the body. However, if irritation occurs, rinse immediately. Light tingling will occur. Tone, nourish and protect. Only you will know when to wash off the peel, which should happen at the first sign of any irritation. Use once every 2-3 weeks.
CAUTION
Moderate stinging may occur. If skin becomes irritated, wash off immediately with warm water and apply vegetable oil to face. Olive or Jojoba Oil work great. Always test product on small area before use on entire face. Use only as directed. Not to be used on sensitive, irritated skin. Do not use on Rosacea, open sores or other skin ailments. Do not use during or right after chemical peeling or any exfoliating treatment. Avoid contact with eyes and mucous membranes. Keep out of reach of children.
SUN ALERT
This product contains an alpha hydroxy acid (AHA) that may increase your skin's sensitivity to the sun and particularly the possibility of sunburn. Use a sunscreen, wear protective clothing, and limit sun exposure while using this product.