Moisturizers hydrate and soften skin. Even oily skin needs a light moisturizer to maintain softness and suppleness. Select from a range of our moisturizers created for specific skin types and conditions.

MOISTURIZER & SUNSCREEN





Vitamin C Night Creme

A lightweight, silky smooth night cream with high concentration of Vitamin C (15%), helps to produce new collagen, fade sun spots and discoloration, reduce wrinkles for younger looking skin. 1oz/30ml

$34.00

More about Vitamin C Creme

Silky Seaweed Hydrator

Non-oily hydrator containing calming Seaweed extracts, natural minerals and vitamins, plumping HA and firming Peptides to hydrate and detoxify, reduce the signs of aging and leaves skin silky soft while controlling oil overproduction. 1oz/30ml

$40.00

More about Seaweed Hydrator


Peptides Firming Night Creme

With Silk Protein Amino Acid, HA, Vitamin B5 and Organic oils, this helps to hydrate, support the healing and repair response in the skin, and evens skin tone for a smoother and firmer skin. 1oz/30ml

$36.00

More about Peptides Creme


Bio-Advanced AHA Face & Neck Intensive Firming Creme

Normal to Dry & Very Dry Skin Types. 2oz/60ml

$38.00

More about Bio-Advanced AHA Face & Neck Creme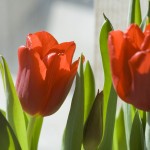 EILEEN MAI ® 's Beauty Tips
Start anticipating changes so you can prevent deep lines before they start. If you spot a crinkly or creepy area of skin, start applying serums and lotions containing a mix of peptides as soon as possible. Peptides give you the building blocks to make collagen. Try EILEEN MAI® Hydraboost Collagen Complex, Retinol Skin Smoothing Serum, or Peptides Firming Night Creme.


Even acne-prone skin needs moisture. Dryness only exacerbates breakouts, using an oil-free moisturizer, such as

EILEEN MAI® Silky Seaweed Hydrator

, that helps keep skin soft while controlling oil overproduction is neccessary.

The order of product applying to your skin is very important in making that product more effective. Whatever goes on first, penetrates best. So whether you're fighting wrinkles, zits, or sun spots, the most active ingredients should be applied first. If you're using two products for two different problems, apply one to bare skin in the morning and the other to bare skin at night so you're guaranteed 100 percent efficacy from both. After treatments are in place, smooth on other items in order of density, from thinnest (antioxidant serum) to thickest (sunscreen or night cream). The exception is retinoids, which could irritate those with sensitive skin if applied first.
NO Parabens, Phthalates, or Harsh Chemicals.
Fragrance Free, Gluten Free, Cruelty Free. Vegan Formulas.