Just because a product has the word "mineral" in its name does not automatically mean it is always good for your skin.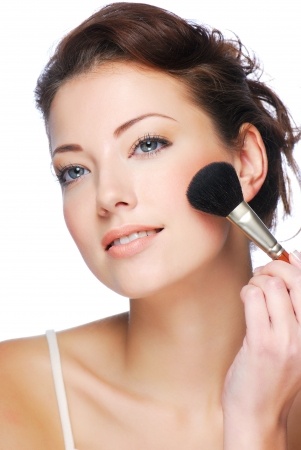 When you take the time to read the list of ingredients, you will find that the majority of mineral cosmetics are loaded with synthetic preservatives such as parabens, dyes, and fillers, all of which may be harmful to your skin and health.
Furthermore, numerous famous mineral brands contain bismuth oxychloride (which is also known as synthetic pearl ), an ingredient that gives skin a glowing but unnatural finish. It has been known to cause skin irritation and acne flare-ups.
To ensure the purity and wholesomeness of our products, EILEEN MAI® Natural Organic Pure Mineral Makeup formulations are deliberately simple to avoid allergens, refuses to use bismuth oxychloride, paraben preservatives, cheap fillers and synthetic dyes in any of our formulas so even those with the most sensitive skin can use them.
EILEEN MAI® emphasizes consumer education, not simply sales. The focus is on high-quality ingredients, not on expensive marketing or packaging. Therefore, when you buy any of our products, you can be sure not only of getting top values for your money but also receiving health benefits for your skin and body.

NO Parabens, Phthalates, Lead, Talc, Dyes, Mineral Oil or Chemical.
Bismuth Free, Gluten Free, Cruelty Free. Vegan Formulas.
Proudly Made in the USA