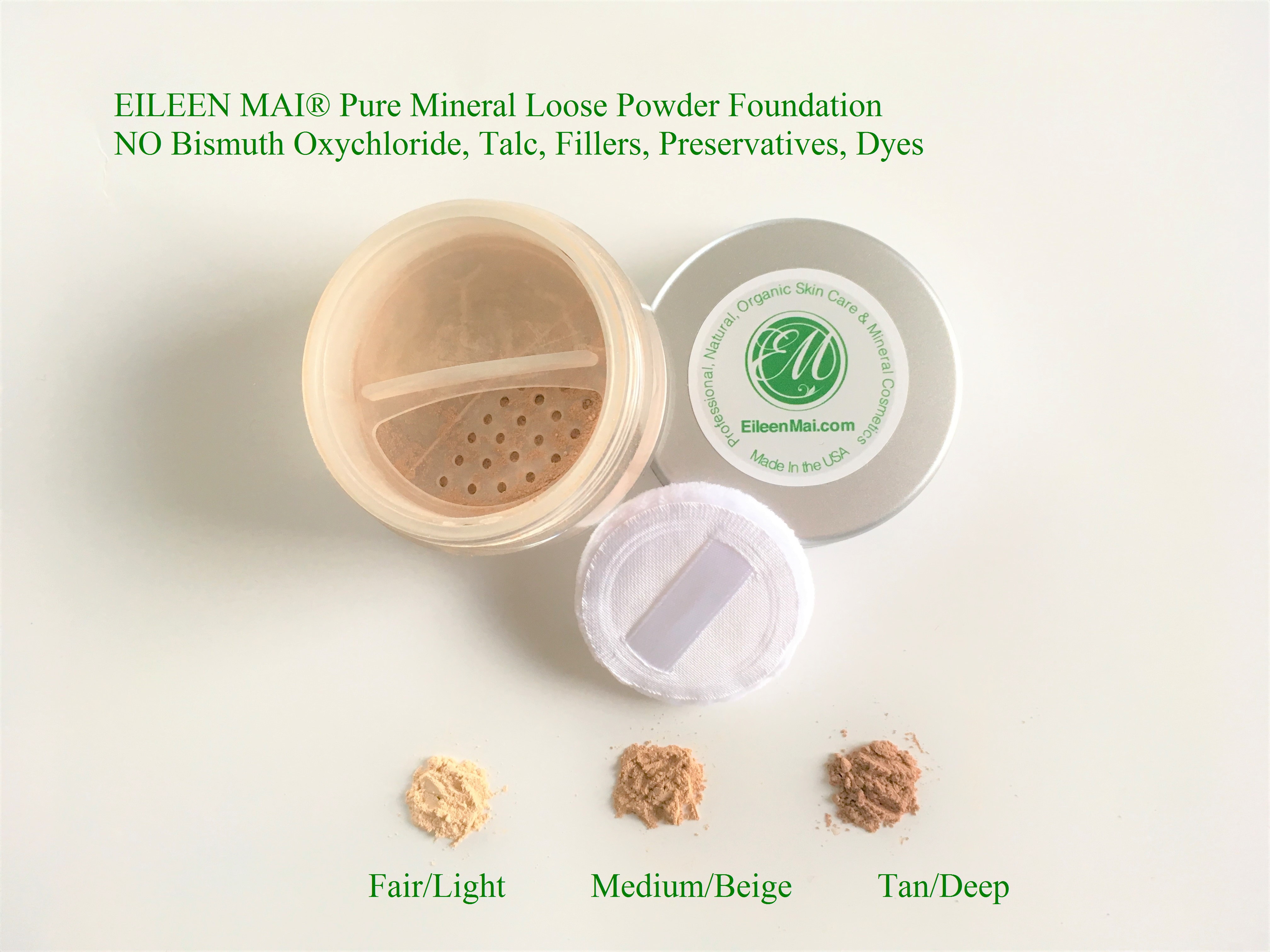 Natural Silky Skin Loose Mineral Powder Foundation
All skin types. Does not clog pores. Pure mineral with no parabens, no talc, no bismuth oxychloride, no fillers, no petrochemicals, no preservatives, no artificial colors and no chemical dyes. 0.4oz/12 gr
$26.00
Made with a simple formula without bismuth oxychloride, EILEEN MAI® Natural Silky Skin Loose Mineral Powder Foundation offers amazing, flawless, breathable coverage, resulting in a sheer, natural looking finish, and incredible staying power.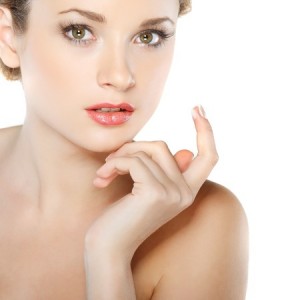 EILEEN MAI® Natural Silky Skin Loose Mineral Powder Foundation can be applied as is with a foundation brush for normal to oily skin or mixed with a facial moisturizer for sensitive or dry skin.
EILEEN MAI® Natural Silky Skin Loose Mineral Powder Foundation is available in 3 different shades, and is great for all skin types. It does not clog pores and is just pure mineral with no parabens, no talc, no bismuth oxychloride,no fillers, no petrochemicals, no preservatives, no artificial colors and no chemical dyes.
Create the naturally flawless look you've always coveted with this ultra-fine, luxurious powder. The lightweight formula provides buildable coverage and a soft radiance you are sure to love. The look is creamy and brilliant. The feel is like silk.
For your convenience, this product comes with Free mini satin puff to touch-up on the go.
Net Wt. 0.4 oz (12 g)
Directions:
Cleanse the face and moisturize.

Shake mineral powder into the lid of your container and use a large soft brush to apply evenly to your face. Tap off any excess using the side of the jar.
Begin application where you want the most coverage, then lightly layer over the rest of the face. Don't forget your neck. Keep away from eye sockets and any wrinkles (near eyes or elsewhere).
If the minerals look powdery, wait a few minutes for the skin's natural oils to emerge, or spritz a powder setting liquid.
To "pull" the center of the face out and give more definition to the overall look, use a lighter base in the aesthetic triangle and a darker one on the perimeter.
Less is more.

When using any mineral foundation, it is easy to apply too much. Please, please apply with a light touch—otherwise you'd age yourself!

It's better to layer the minerals than try to cover everything at once. You will be surprised at how much coverage you get with very little product.
NO Parabens, Phthalates, Lead, Talc, Dyes, Mineral Oil or Chemical.
Bismuth Free, Gluten Free, Cruelty Free. Vegan Formulas.
Proudly Made in the USA.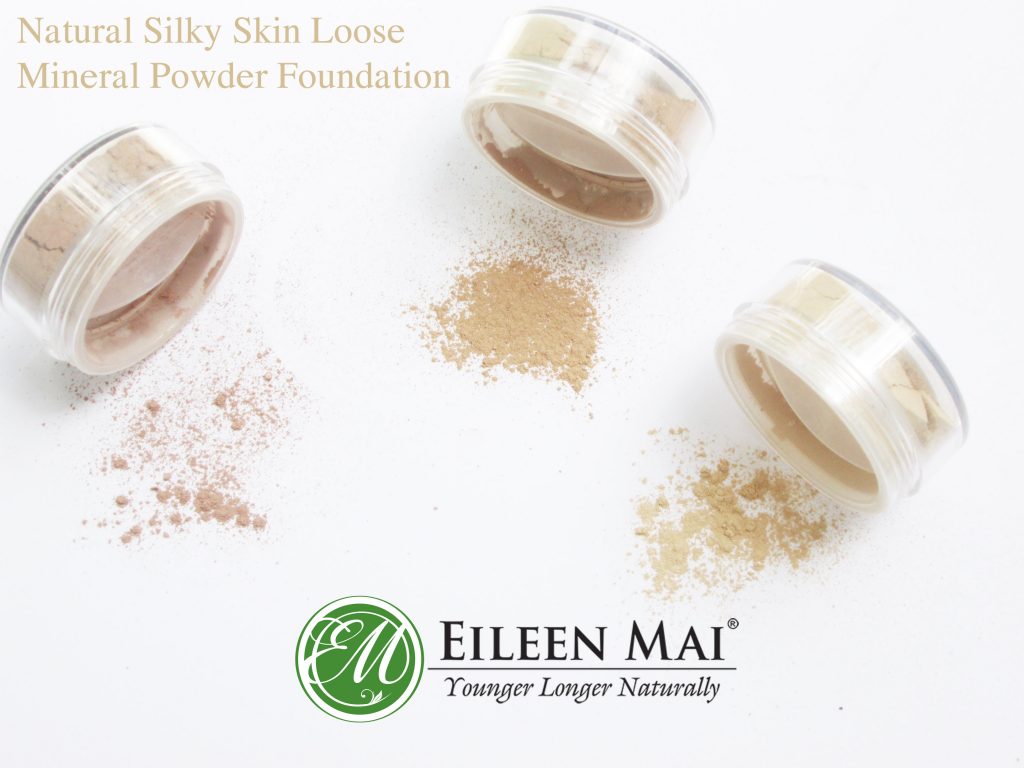 Ingredients: Titanium Dioxide, Iron Oxide, Mica, Zinc Oxide