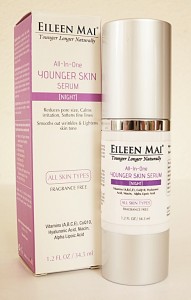 All-in-One Younger Skin Serum
All Skin Types, including Sensitive skin. 1oz/30ml
$55.00
Based with soothing and ultra-moisturizing organic Aloe Vera, Rose Distillate Water, cold pressed Carrot Seed Oil, Meadow Foam Seed Oil, Vegetable Glycerin, this advanced and powerful complex of Vitamins (A,B,C,E), Hyaluronic Acid, potent Anti-Oxidant Co-enzyme Q10, DMAE, and Alpha Lipoic Acid, along with many Organic Fruit Extracts will gently enhance skin's own shedding cycle to help visibly improve texture, reduce pore size, calm irritation of over-reactive skin, soften fine lines, smooth out wrinkles, lighten skin tone, and protect it from future damage.
Multiple Fruit Extract adds alpha hydroxy acids of citric and malic acid from organic lemon peel and organic bilberries, ascorbic acid from organic orange peel, glycolic and lactic acid from organic cane sugar, and tartatic and oxalic acid from organic cranberries. Tartaric acid derived DMAE extends the life of cells and inhibits the cross-linking of proteins, which gives the skin a firm and toned appearance. Vegan derived Hyaluronic Acid allows EILEEN MAI® All in One Younger Skin Serum to hold high concentrations of these actives.
A must-have rejuvenation product for those who want to have younger skin! Easily tolerated by all skin types, it works well with both anti-aging and oily skin regimens. Gentle for more sensitive skin or for those who cannot use Glycolic Acid. Fragrance Free.
Reduces pore size, calms irritation, softens fine lines
Smooths out wrinkles & lightens skin tone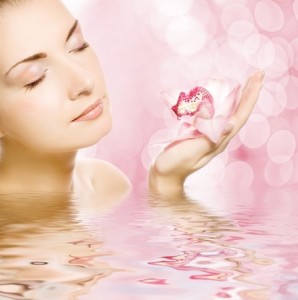 RECOMMENDED SKIN TYPE
All Skin Types, including Sensitive Skin
DIRECTIONS
Apply on face and neck in the evening after cleansing. Can also be used around the lips and eyes. It can be used alone at night, or prior to moisturizer.
Place a pea sized amount of Facial Serum onto fingertips. Warm the serum  between your hands and spread evenly over your face without pulling down on the skin. The serum should be completely absorbed by your skin within 5 minutes. Your skin should feel soft, but not oily. If it feels like you have a mask on, you have used too much serum. Remember that our serums are concentrated. Follow the serum with a lotion or crème, if needed.
Moisturize your face and neck with serum/cream every morning and night, after cleansing and toning. Moisturizing is important for all skin types. In every step of skin care, always use circular, upward motions with a gentle touch on your face, especially around the eyes .
CAUTION
Avoid contact with eyes and mucous membranes. Keep out of reach of children. Use only as directed. Color of product may change with time due to natural ingredients.
SUN ALERT
This product contains a Retinyl Palmitate that may increase your skin's sensitivity to the sun and particularly the possibility of sunburn. Use a sunscreen, wear protective clothing, and limit sun exposure while using this product.
EILEEN MAI ® 's Beauty Tip:
All In One Younger Skin Serum:

 

 

If your skin can not tolerate Retinol product, then you should give this Youth cocktail serum a try.  To prevent skin irritation, this serum should be used every other night or twice a week, depending on your skin's tolerance.  However, most can use this product every night. Use a Collagen or Peptide containing product on the nights you are not using this serum.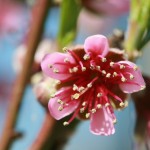 NO Parabens, Phthalates, or Harsh Chemicals.
Fragrance Free, Gluten Free, Cruelty Free. Vegan Formulas.
| | |
| --- | --- |
| KEY INGREDIENTS | FUNCTIONS |
| Hyaluronic Acid | Holds 1000 times its weight in water, is a natural key component of the dermis. It effectively binds water to cells and is responsible for the elasticity and resiliency of the skin. |
| CoQ10 | Maintain healthy energy levels in skin cells, improve skin's texture and elasticity, collagen production, ward off free radical |
| Beta Carotene (Pro Vitamin A), Retinol Palmitate (Vitamin A) | Nourishes the skin and assists in the rejuvenation process that maintains a more youthful appearance. |
| Alpha Lipoic Acid | One of the most powerful antioxidants, gives the skin a youthful and glowing appearance. |
| Tocophyrol and Ascorbyl Palmitate | Provide skin renewal properties, help to calm inflammation, refine pores and brighten the skin |
| dl-Panthenol (Pro Vitamin B5) | Is a humectant effective at counteracting the dryness that occurs in aging skin and increasing the moisture retention capacity of the skin, which allows dry skin to stay supple and elastic longer. It is anti-inflammatory and stimulates skin regeneration |
| Niacinamide (Vitamin B3)DMAE | Is the biologically active form of niacin, Vitamin B3. It increases the rate of skin cell renewal, smooth out wrinkles, increases moisture barrier repair, and reduce inflammation in acne and rosacea and help in lightening the skin.Firms and tones the skin |
For complete list of ingredients, please email to:  skincare@eileenmai.com