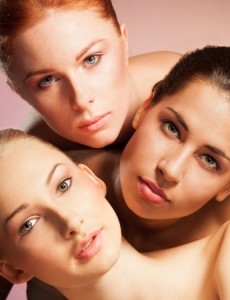 Knowing your skin type or condition is essential in selecting the proper products that will fulfill the particular needs of your skin.
Each of us has a specific skin "type" such as dry, normal, combination or oily. Some may have a specific "condition" such as acne, mature, hyperpigmentation,  or sensitive.
Please click on each skin type / concern below for the description and the recommended products for it.

NO Parabens, Phthalates, or Harsh Chemicals.
Fragrance Free, Gluten Free, Cruelty Free. Vegan Formulas.