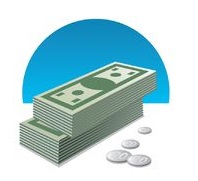 What are your payment options?
All orders may be paid by VISA, Master Card, Discover or American Express through Paypal.
What is your order processing times?
Most orders will be shipped within 2 business days once EILEEN MAI® receives your order and payment.
How's about back order?
We make every effort to have the product you need in stock. However, in order to provide you with the freshest products possible, we do not stock large volumes and back orders may occur. In which case, we will immediately let you know the item(s) of back order and will provide you with an approximate date of shipment.
How do I change or cancel an order?
Please contact our customer service as soon as possible to change or void an order as most orders will be shipped within 24 hours. Once your order is shipped, we could not process your change or cancellation request.
NO Parabens, NO Phthalates, NO Petrochemicals, NO Mineral Oils,
NO Artificial Dyes, NO Animal Testing
 All Products are Fragrance Free or with Natural Fragrance & Color