D
Dimethicone: An oil-free, moisturizing ingredient that helps protect and condition skin and self-adjusts to absorb only where needed. A form of silicone; skin protectant; moisture sealant; noncomedogenic; has been used in some scar therapies.
Dimethylaminoethanol (DMAE): Is an antioxidant membrane stabilizer. W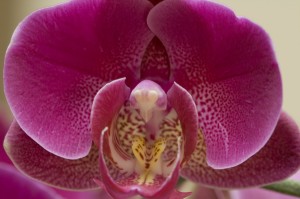 hen taken orally or applied topically, it helps to firm, smoothe, and brighten skin. It also enhances the effects of other antioxidants like alpha lipoic acid and Vitamin C Ester. As a result, DMAE works best when used in combination with other nutrients and an antioxidant base.
Find it in EILEEN MAI® products: All-in-One Younger Skin Serum, Peptides-Acai Berry Eye Crème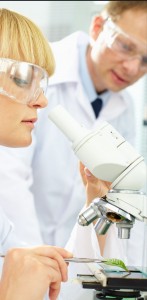 Dimethyl Sulfone (MSM): Essential to the structure of collagen; an ingredient which supplies sulfur to the skin. Since sulfur has been found to be present in the amino acids that comprise collagen, it is believed that incorporating sulfur into skincare products and into a healthy diet could have a huge impact on skin health and preventing – even reversing – the signs of premature aging.
Find it in EILEEN MAI® products: Vitamin C Serum, Vitamin C Night Crème,Vitamin C – Peptides Eye Gel, Hyaluronic Acid Serum, Brightening Serum, Men
Dipeptide-2. A synthetic peptide containing valine and tryptophan.
E
EDTA: Preservative, slows down degradation (e.g. oxidation) of ingredients by chelating (grabbing and shielding) catalytic trace metals.
Elastin: One of the skin's two structural proteins, the other being collagen. Gives skin its flexibility, enabling it to stretch, then snap back into place.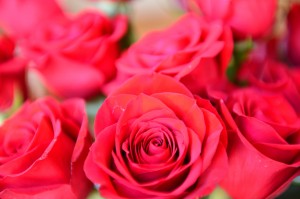 Emblica (Phyllanthus Emblica):An herb derived from the bark, leaves, flowers and roots of the Phyllanthus emblica tree. Used in Ayurvedic medicine for many different medical treatments. Studies show that it has dramatic antioxidant benefits which work synergistically with Vitamin C.
Emollient. An ingredient that softens the skin. Similar in structure to natural lipids found in the skin, helps prevent dryness, soothes irritated skin and makes rough skin smooth.
Enzymes. Enzymes are special proteins that exist in the cells of all living beings. Their purpose is to facilitate naturally occurring biochemical reactions.
Epilobium Angustifolium Extract (Willow Herb Extract): A safe, natural anti-inflammatory that works quickly to sooth irritated skin.
Essential Fatty Acids: Sometimes referred to as Vitamin F, essential fatty acids are long-chain polyunsaturated fatty acids derived from linolenic, linoleic and oleic acids and are crucial to our body's basic functioning. Since the body cannot make them, they must be supplied by food or supplements, which is why they are called "essential" nutrients. Not only do they regulate several of our bodily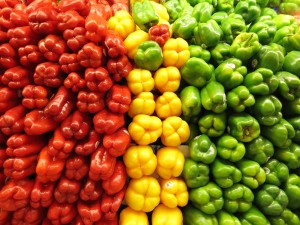 functions, including the inflammatory response to injury, they also form part of the structure of cell membranes and are essential for rebuilding cells and producing new ones. Studies show that EFA's are essential to the normal health, function, and beauty of the skin. They can be found in vegetable oils (grape seed, evening primrose, sesame and soybean) and in seeds, nuts, legumes and whole grain products.
Find it in EILEEN MAI® products:  Skin Rejuvenation Masque, Collagen Skin Firming Masque,Goat Milk Moisturizer
Essential Oils: Oils that usually have the characteristic fragrance or flower of the plant.
Ethylhexyl Methoxycinnamate (Octyl Methoxycinnamate ): Is an active ingredient in OTC sunscreen products. It is used in products that are applied to the skin to absorb, reflect or scatter UV rays; it protects the skin from sunburn and other damaging effects of the sun. Ethylhexyl Methoxycinnamate also protects cosmetics and personal care products from deterioration caused by UV rays and allows them to last longer in high UV conditions.
Ethylhexyl Salicylate (Octyl Slicylate ): An ester formed by the condensation of a salicylic acid with 2-ethylhexanol and used in sunscreen and cosmetics to absorb UVB rays from the sun, protects the skin from the harmful effects of exposure to sunlight.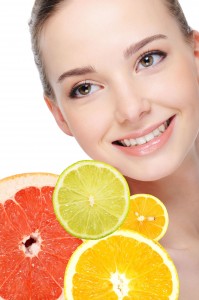 Evening Primrose Oil(Oenothera Biennis Oil): A botanical property described as an anti-inflammatory, also improves skin hydration. Supplies gamma-linoleic acid, an essential fatty acid.
Exfoliant: An ingredient or device, such as a washcloth or loofah, that revs up cell turnover by sloughing off dead surface cells. Improves skin texture, evens tone and increases radiance. Exfoliating acids such as Alpha Hydroxy and Beta Hydroxy Acids may also play a role in building skin-firming collagen and elastin. In peels, it is not only the exfoliating action of acids that increases collagen formation, but the pH fluctuation the skin experiences as it goes from acidic to neutral.
Find it in EILEEN MAI® products: Exfoliators, Peels, Salicylic Cleansing Gel, Clear & Bright Facial Toner
F
Farnesol: Widely found throughout the plant world and in many essential oils. It inhibits bacterial growth and has antioxidant properties.
Fibroblasts: Connective-tissue cells that secrete proteins, especially collagen, from which the extracellular matrix of connective tissue forms.
Free Radicals: Chemicals that destroy collagen and lead to wrinkles, lines, etc. New research shows that there are at least two different kinds of free radicals – those triggered by the body (metabolic) and those sparked by the sun and other environmental aggressors, such as pollution and smoke. Both types function like little darts, destroying skin-supporting collagen and elastin, but respond to different antioxidants. This is why skincare products that incorporate as many different kinds of antioxidants as possible are the most effective.
G
Genistein (Soy Isoflavones): An active ingredient found in Soy Extract that sti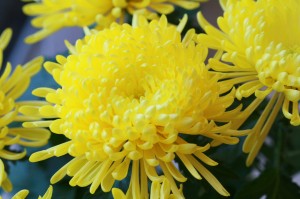 mulates collagen production and diminishes collagen breakdown. In addition to free radicals, skin contains naturally occurring enzymes that erode collagen. Genistein, isolated by Dr. Genistein in Switzerland, has been shown to block and diminish these collagen-destroying enzymes significantly. Also thickens skin dramatically by working like estrogen, but without the negative side effects of HRT (hormone replacement therapy). Gentle for all skin types and non-irritating; works well with all other anti-aging ingredients.
Glycerin: A highly effective humectant present in all natural lipids. Attracts just the right amount of water to skin to maintain balance. Helps keep skin's intercellular layer intact, forming a natural barrier that keeps moisture in and skin smooth. May clog pores when present in high concentrations.
Glycolic Acid: A naturally-occurring Alpha Hydroxy Acid derived from sugarcane and found in high-end anti-aging products, it dissolves the gluelike substance between skin cells, aiding in exfoliation, helping speed up cell turnover/cell renewal and improving skin texture. May improve fine lines. Overuse can cause skin irritation and other skin damage.
Find it in EILEEN MAI® products: Clear & Bright Facial Toner, All-in-One Younger Skin Serum,Brightening Serum, Pumpkin Enzyme Peel, Pro Pumpkin Enzyme Peel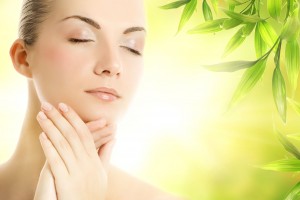 Glycyrrhiza Glabra(Licorice Root Extract): Soothes, calms and lightens the skin. The primary antioxidant and anti-inflammatory compounds found in Licorice Root are the glycosides – glycyrrhizin and glycyrrizinic acid, flavonoids, and saponins. Recent research has demonstrated the powerful anti-inflammatory and hydrating characteristics of Licorice Root in the successful treatment of eczema. Other studies have demonstrated the skin lightening effects of Licorice Root Extract. It is suggested that Licorice Root Extract reduces hyperpigmentation by blocking tyrosinase, a skin enzyme responsible for the pigmentation process.
Find it in EILEEN MAI® products: Brightening Serum, Vitamin C – Peptides Eye Gel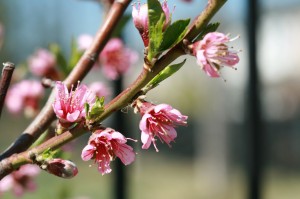 Grape Seed Extract (Vitis Vinifera): A rich source of bioflavonoids, powerful free-radical scavengers and of oligomeric proanthocyanidins, a very potent antioxidant.
Find it in EILEEN MAI® products:   Goat Milk Moisturizer
Green Tea Extract (Camellia Sinensis Extract): A natural antioxidant in the tannin family, rich in chemicals known as polyphenols, which have potent antioxidan
t properties. A potent antioxidant shown to neutralize free radicals generated from inflammation, but may also have benefit against DNA mutations that are associated with cancers (of the skin). May also reverse sun damage.
Find it in EILEEN MAI® products: Green Tea Serum, Green Tea Facial & Eye Cream,Green Tea Anti-oxidant Facial Scrub
Glycol Stearate: Thickening agent that helps give products a luminescent or opalescent appearance.
Guar gum: Plant derived polysaccharide used as a thickening agent in skin care formulations. May also increase moisture retention due to coating action.