H
Hamamelis Virginiana (Witch Hazel): An extract from the bark of the w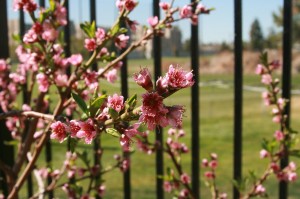 itch hazel tree with proven astringent, toning, and anti-inflammatory effects. Also helps remove excess surface skin oils and dissolves excess sebum without stripping skin. Has all the benefits of alcohol without the potential side effects.
Find it in EILEEN MAI® products: Vitamin C Serum (18%), Hyaluronic Acid Serum, Brightening Serum, Retinol Skin Smoothing Serum, After Shave Facial Moisturizer, MEN – Facial Scrub
Homosalate: UV radiation blocker used in sunscreens.
Hydroquinone:  Skin care products containing hydroquinone are popularly referred to as bleaching creams or lightening agents. These skin care products are used to lighten hyperpigmentation, such as age spots and dark spots related to pregnancy or hormone therapy (melasma or chloasma). Some over-the-counter skin care products contain hydroquinone (up to 2%), but your doctor can also prescribe a cream with a higher concentration of hydroquinone if your skin doesn't respond to over-the-counter treatments. If you are allergic to hydroquinones, you may benefit from use of products containing kojic acid instead.
Humectant: A substance used to attract moisture to the skin and retain it.
Hyaluronic Acid (Sodium Hyaluronate): Typically found in expensive creams and serums, also referred to as a "cyclic acid". The natural occurring substance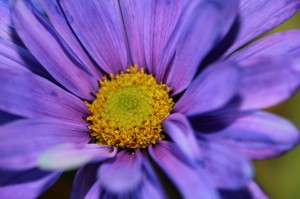 in skin that first attracts, then locks water in the dermis, giving skin its thickness and reducing the appearance of wrinkles and lines. It can hold up to 1000 times its own weight in water. The "non-oil" component to the skin's natural moisturizing mechanism. As we age, our skin's overall water content, which plumps skin and makes lines less visible, and its Hyaluronic Acid stores both decline. Products with Sodium Hyaluronate literally help draw moisture into your skin and help in delivery of the other ingredients so you get their full benefit.
Find it in EILEEN MAI® products:  Serums, Moisturizers
Hyperpigmentation: The darkening of an area of the skin caused by an increase in melanin. Hyperpigmentation may be caused by sun damage, acne inflammation, or other skin injuries.
I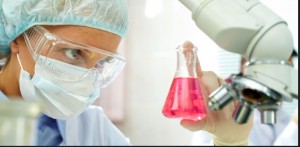 Idebenone: This synthetic antioxidant compound reduces inflammation and UV damage to skin cells that can cause wrinkles and hyper-pigmentation. It is a remarkable ingredient and is even used to protect organs due for transplant. It's a cousin to the very popular CoQ10 but is more stable and better for use in skincare. It shields skin from environmental damage, improves the appearance of fine lines, reduces dryness, and smooths skin texture. Based on tests comparing it to other Anti-Oxidants like vitamins C and E, Idebenone is being promoted as "the most potent and effective Anti-Oxidant" known and tested in skin care today.
Find it in EILEEN MAI® products: Idebenone Antioxidant Serum
J
Jojoba Seed Extract (Simmondsia Chinensis): Moisturizes and softens the skin.
K
Kaolin: A pure, white clay found naturally in the ground. The clay's mildly drying and disinfectant properties help to heal blemishes, while preventing new ones from forming. Used in oil-absorbing powders and masques, is great at absorbing moisture and oil on the skin.
Find it in EILEEN MAI® products:   Skin Clear Sulfur Masque
Kojic Acid: Kojic acid is a more recent remedy for the treatment of pigment problems and age spots. Discovered in 1989, kojic acid has a similar effect as hydroquinone. Kojic acid is derived from a fungus, and studies have shown that it is effective as a lightening agent, inhibiting production of melanin (brown pigment).
Find it in EILEEN MAI® products:   Brightening Serum (with Organic Kojic Acid)
L
Lactic Acid: A naturally-occurring Alpha Hydroxy Acid derived from dairy products. Helps speed up cell turnover/cell renewal.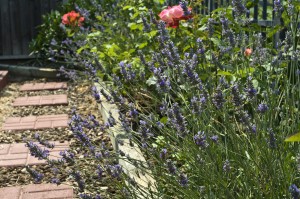 Lavender (Lavandula Angustifolia): Known for healing benefits.
Lecithin: Emollient and emulsifier.
Lemon Fruit Extract: An astringent that reduces irritation and oiliness.
Licorice Root Extract (Glycyrrhiza Glabra): Skin lightener; believed to be more potent than kojic acid. Soothes and calms the skin. The primary antioxidant and anti-inflammatory compounds found in Licorice Root are the glycosides – glycyrrhizin and glycyrrizinic acid, flavonoids, and saponins. Recent research has demonstrated the powerful anti-inflammatory and hydrating characteristics of Licorice Root in the successful treatment of eczema. Other studies have demonstrated the skin lightening effects of Licorice Root Extract. It is suggested that Licorice Root Extract reduces hyperpigmentation by blocking tyrosinase, a skin enzyme responsible for the pigmentation process.
Find it in EILEEN MAI® products:   Brightening Serum, Vitamin C – Peptides Eye Gel
Linoleic Acid: An unsaturated fatty acid derived from plants, that is essential to skin health.
Lycopenes: A newly recognized group of antioxidants derived from red fru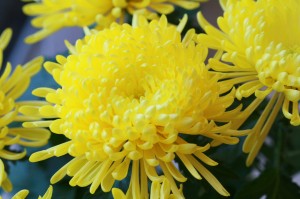 its and vegetables, including watermelon, red grapes, red peppers, beets, pink grapefruit and especially tomatoes. Extremely effective at fending off environmental free radicals, helping to prevent the breakdown of collagen. May specifically diminish damage from free radicals sparked by the sun,
Find it in EILEEN MAI® products:  Peptides-Acai Berry Eye Crème
M
Magnesium Ascorbyl Phosphate: A vitamin C derivative; more stable than vitamin C; has comparable effectiveness as collagen synthesis booster.
Find it in EILEEN MAI® products:   Salicylic Cleansing Gel (3%), Micro-Dermabrasion Cream, Retinol Skin Smoothing Serum, Skin Rejuvenation Masque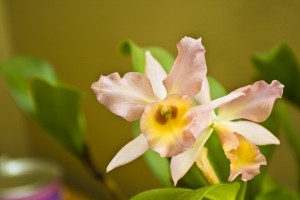 Malic Acid: A naturally-occurring Alpha Hydroxy Acid derived from apples. Helps speed up cell turnover/cell renewal.
Find it in EILEEN MAI® products:  Clear & Bright Facial Toner
Mannitol: A sugar based humectant.
Matricaria Oil and Extract (Chamomilla Recutita): An extract from the flowers and finely dissected leaves of Anthemis nobilis. Reduces inflammation and soothes sensitive skin.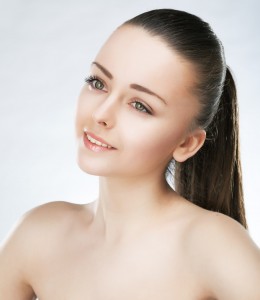 Matrixyl 3000 (Palmitoyl Oligopeptide, Palmitoyl Tetrapeptide-7). The combination of these two peptides working together to restore and maintain the skin's youthful appearance by decreasing wrinkle depth and density. Help to promote Collagen and Elastin production to increase skin firmness and further reduce and slow the formation of lines and wrinkles.
Find it in EILEEN MAI® products:   Hydraboost Collagen Complex, Silky Seaweed Hydrator,Collagen Skin Firming Masque, Skin Rejuvenation Masque
Melasma: A tan or dark facial skin discoloration. Although it can affect anyon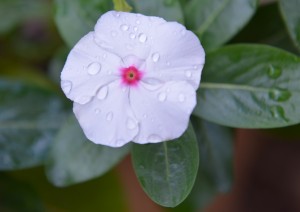 e, melasma is particularly common in women, especially pregnant women and those who are taking oral contraceptives or hormone replacement therapy (HRT) medications. The symptoms of melasma are dark, irregular patches commonly found on the upper cheek, nose, lips, upperlip and forehead. Melasma is thought to be the stimulation of melanocytes or pigment-producing cells by the female sex hormones estrogen and progesterone to produce more melanin pigments when the skin is exposed to sun.
Milia: Benign, keratin-filled cysts that can appear just under the epidermis.
MSM (Dimethyl Sulfone): Essential to the structure of collagen; an ingredient which supplies sulfur to the skin. Since sulfur has been found to be present in the amino acids that comprise collagen, it is believed that incorporating sulfur into skincare products and into a healthy diet could have a huge impact on skin health and preventing – even reversing – the signs of premature aging.
Find it in EILEEN MAI® products:   Vitamin C Serum (18%), Vitamin C Night Crème (15%),Vitamin C – Peptides Eye Gel, Hyaluronic Acid Serum, Brightening Serum, Ultra-Moisturizer Sugar Body Scrub, Men
N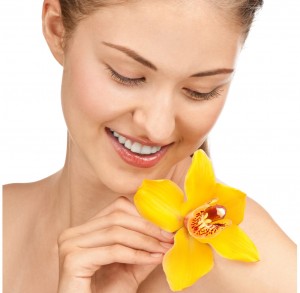 Niacinamide (Vitamin B3): One of two principal forms of the B-complex. It is a potent antioxidant and is a proven skin-lightening agent. Niacin is another B vitamin that's proving to be great for your skin in quite a few ways! Niacin helps skin stay balanced and is perfect for those with hyperpigmentation, sensitive or overly oily skin. It also helps to increase circulation which helps the skin stay fresh looking and more toned.
Find it in EILEEN MAI® products:   Niacin Complex (5%),  All-in-One Younger Skin Serum
Noncomedogenic: Not tending to clog pores or cause blackheads.
All of EILEEN MAI® beauty products are non-comedogenic.
O
Oenothera Biennis (Evening Primrose Oil): A botanical property described as an anti-inflammatory, also improves skin hydration. Supplies gamma-linoleic acid, an essential fatty acid.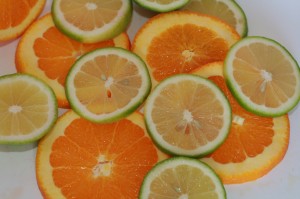 Olea Europea (Olive Oil): A natural super emollient; helps active ingredients to penetrate.
Orange Fruit Extract: Increases circulation and reduces blemishes.
Oxybenzone: A potent sunscreen that absorbs UVA rays.