Could you be undermining your skin without knowing it? Followings are the biggest culprits, and how to correct them.
1. YOU ARE SCARED OF RETINOIDS
Though they once held a reputation as an aggressive ingredient, dermatologists say a pea-size amount rubbed all over your face helps speed cell turnover—and today's formulations are gentle enough for sensitive skin. (If your skin is super-sensitive, apply retinols every other night until your skin can better tolerate them.)
Try EILEEN MAI® Retinol Skin Smoothing Serum  or  All-in One Younger Skin Serum.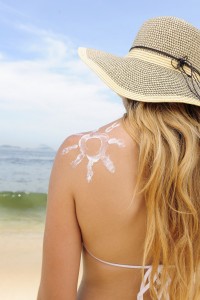 2. YOU DO NOT APPLY SUNSCREEN EVERYDAY
Sunscreen should be applied daily year-round, rain or shine. The UVB ray (causes redness, sunburn on the skin, plays a key role in the development of skin cancer ) may be stronger during the summer, but the UVA ray (long been known to play a major part in skin aging and wrinkling/photo-aging) shines down on us day in and day out all year-round and can penetrate clouds and glass. Thus, you have to apply a broad-spectrum sunscreen every-single-day, such as EILEEN MAI® Vitamin C Daily Protection Moisturizer SPF 30

3. YOU DO NOT KEEP UP WITH YOUR SKIN TYPE
Skin gets drier, thinner, and more sensitive as you age, which means the perfect moisturizer right now might not always be your go-to. Dry, oily, or combination may be the descriptors on skin-care packaging, but dermatologists recommend thinking in terms of issues (redness, zits, wrinkles) instead.
For skin rash, you can use EILEEN MAI® Green Tea Facial & Eye Creme. Use EILEEN MAI® Silky Seaweed Hydrator for acne-prone skin. To reduce wrinkles, use products with retinol, peptides or collagen.  Some good ones that you should try: Hydraboost Collagen Complex or Peptides Firming Night Creme.
4. YOU TREAT ADULT ACNE LIKE A TEEN ZIT
All pimples are not created equal—teen acne is often due to puberty and excess oil, while adult acne stems from stress, hormonal shifts, and increasingly delicate skin. To treat big-girl blemishes, use a moisturizing salicylic acid cleanser with ingredients like soy, and switch your 5 or 10 percent benzoyl peroxide treatment to one that contains just 2.5 percent. Too much benzoyl peroxide can actually dry out a zit and stop medicine from penetrating.  EILEEN MAI® Salicylic Cleansing Gel is excellent for acne treatment.
5. YOU USE PRODUCTS AT THE WRONG TIME
Get the most out of your skin-boosters by tweaking your schedule: Use antioxidants in the morning to protect your skin throughout the day, and exfoliators or collagen boosters at night to shed and rebuild cells.
Check out our recommended products to use in the morning, at night, and weekly. 
6. YOU PUT OFF ANTI-AGING TREATMENTS
Start anticipating changes so you can prevent deep lines before they start. If you spot a crinkly or creepy area of skin, start applying serums and lotions containing a mix of peptides as soon as possible. Peptides give you the building blocks to make collagen.
EILEEN MAI® carries two peptide products that are good for the skin around the eyes that you should try: Peptides – Acai Berry Anti-Oxidant & Firming Eye Crème and Vitamin C – Peptides Firm & Radiant Eye Gel Treatment.
7. YOU FOLLOW SKIN-CARE TRENDS
There are so many new, shiny toys on the skin-care market that it's easy to get swept up in the hype—but it's best to go with what you know (or at least, what's been clinically proven). What's tried and true? Alpha hydroxy acids (such as EILEEN MAI® Pumpkin Enzyme Peel, retinoids, and peptides are great for fine lines and wrinkles. Salicylic acid works for acne (Salicylic Masque and Spot Treatment), green tea calms redness, and vitamin K helps with dark under eye circles.