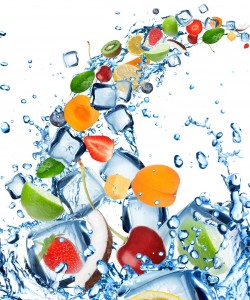 Antioxidants are classified into natural or artificial substances that help prevent or slow down cell damage. These compounds can be found in various food products such as fruits and vegetables. Antioxidants can also come in the form of dietary supplements. However, there are certain findings that high dosage of antioxidants can produce health risks. One example is vitamin E, an antioxidant that has been said to increase the possibility of prostate cancer.
Antioxidants comprise the major elements of skin care products. These are important in dealing with inflammation. Alpha Lipoic acid ensures anti-inflammation by enhancing cell metabolism o and blood circulation. Reduction of inflammation leads to smooth skin tone. Antioxidants also reduce the signs of aging and help to firm skin, thus making you look younger and revitalized. CoQ-10 is a common skin-firming antioxidant used in eye creams and other products for skin toning.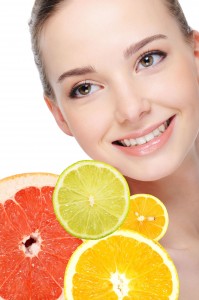 Containing both of those wonderful antioxidant and much more, Eileen Mai's All-in-One Younger Skin Serum is a must-have rejuvenation product for those who want to have younger skin. With a powerful complex of Vitamins (A,B,C,E), Hyaluronic Acid, Co-enzyme Q10, DMAE, and Alpha Lipoic Acid, along with many Organic Fruit Extracts, this serum gently enhances skin's own shedding cycle to visibly improve texture, reduce pore size, calm irritation of sensitive skin, soften fine lines, smooth out wrinkles, lighten skin tone, and protect it from future damage.
Wrinkles or lines will disappear completely but skin care products filled with antioxidants can make your skin look younger. Most of them contain Vitamins E and C which are ideal for the reduction of wrinkles around the eyes. At the same time, antioxidants can aid in dealing with scar tissues. A damaged tissue has an unusual cell structure compared to a healthy one. Various antioxidants bolster blood flow going to these tissues which diminish the appearance of blemishes and accelerate the formation of healthy new skin tissues.
Antioxidants also repair damages caused by the sun's UV light. It is a well-known fact that prolonged exposure to sunlight can dry your skin and damage its cells, creating to wrinkles and giving skin a leathery appearance. Antioxidants stimulate blood circulation to help promote the growth of new cells and reverses sun damage. A lot of beauty products with antioxidant ingredients (moisturizers and cleansers) are used to treat sun damage.
Eileen Mai Vitamin C Daily Protection Moisturizer SPF 30 is suitable for all skin types. It provides the ultimate protection against the aging effects of the sun while preventing trans-epidermal water loss the entire day. Vitamin C Daily Protection Moisturizer is enriched with vitamins C, E and green tea extracts as anti-oxidants as well as anti-inflammatory agents.
Antioxidants are the by-products of healthy nourishment but only a small proportion of these substances consumed internally are able to reach the skin. The main reason for this is the internal action inside the body. Topical antioxidants sold over the counter are said to be more effective in reducing signs of aging. These skin care products are more capable of reducing wrinkles and fine lines near the eyes. Topical applications have more potent effects due to the so-called antioxidant synergy.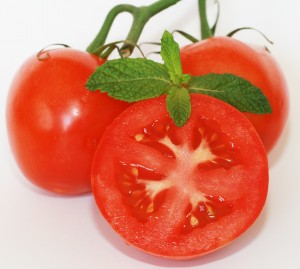 Some of the essential ingredients that you need to look for in antioxidants include amino acids, Vitamin A (Beta Carotene), Lycopene, Vitamins C and E, as well as fruit extracts. Amino acids are crucial since these comprise the building mass of protein. Human beings depend on the intake of these acids to satisfy the protein requirements of the body. The amalgamation of at least 20 amino acids produces the proteins that the body relies on a daily basis.
Eileen Mai's advanced lightweight, cooling Vitamin C – Peptides Eye Gel will quickly refresh, hydrate, and revitalize the delicate skin around the eye area. The high concentration of Vitamin C, a well-known antioxidant and an essential ingredient for the skin to be able to produce new collagen, will help to improve collagen and elastin production to reduce and slow the formation of new lines and wrinkles, refine skin texture for brighter, radiant, youthful looking eyes.
Vitamin C Serum and Vitamin C Night Creme help to fade sun spots and discoloration, refine skin texture and reduce wrinkle formation as well as minimize existing wrinkles for younger looking skin, improve collagen and elastin production to reduce and slow the formation of new lines.