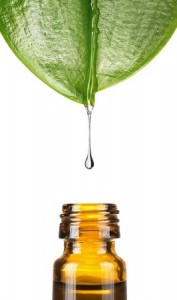 Not long ago cosmetic experts say we should use oil-free products to avoid clogging pores. But it's time to change. Now many natural oils are our friends.
Unlike synthetic oils and minerals sitting on the the skin's surface, today many oils contain antioxidants and omega, the precious gift of Mother Nature. These natural oils absorb quickly into the skin, plumping it while protecting the skin, preventing water loss and stimulating cell regeneration. Even acne prone skin will not be greasy when using natural oils.
Skin care experts like cold pressed oils because this process preserves the nutritional value of the oils. You should read the label and check if the ingredients will add any value or are just fillers. Try to avoid the one size fit all products, instead, use natural oil separately. Each oil has different weight and profile. Try different types of oil and find the right type that fits your skin the best.
Oily Skin: Excessive shine, prone to enlarged pore, blackheads or blemishes
Marula: From the fruit of the South American marula tree, this oil absorbed quickly without feeling greasy or heavy.
Grape seed: This is a natural preservative with antimicrobial effect on skin.
Apricot Kernel: Cold pressed from apricot fruit seeds, this is a light and non-clogging oil.
Tea Tree: Use tea tree oil as a spot treatment. It can kill blemish bacteria in pores.
Sensitive Skin: Feel tight, stings, itches or reddens easily
Sea Buckthorn: this oil contains omegas 3, 6, 7 and 9.
Chia: this is a super food for your skin with 7 times more Vitamin C than a serving of orange.
Avocado: this oil is extracted from the pulp, suited for ultra-dry and itchy skin problem like eczema.
Coconut: Used for centuries, coconut oil can heal compromised skin.
Mature Skin: Dull and dry with fine lines and wrinkles
Camelina: Use this oil fro worn skin. The oil is extracted from an herb called Siberuan oil seed.
Jojoba: This oi is easy to absorb into skin.
Argan: From the fruit of the Moroccan argan tree, this oil will hydrate your skin and hair.
Rose hip: this is a natural resource of tretinoin, a form of vitamin A.
Dry Skin: Rough, scaly, flaking, chapped or dehydrated
Camellia: This Asian oil is rich in antioxidants and nourish your skin.
Safflower: this oil contains ceramides to help skin retain water better.
Olive: This oil is rich and heavy, best for extremely dry skin, but use a little.
Sunflower: Rich in vitamin E, this oil supports and protects skin from environmental damage.