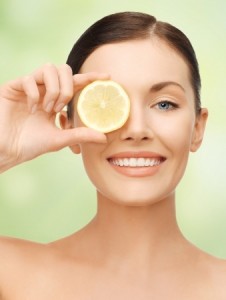 With thousands of skin care products on the market making claims that they provide the top anti-aging serums, firm up your skin, or cven out skin tone, how do you know which ones are true and which are false? Many of the "miracle" products offered today are not as effective as they are said to be, but using natural elements like vitamin C might be a way to actually get the benefits you're looking for.
BENEFITS OF VITAMIN C FOR THE SKIN
Vitamin C is not a miracle skin care product, but it does have some amazing benefits for your skin. The antioxidants in vitamin C can help to protect your skin from a number of different daily damaging contaminants as well as restore it to its most beautiful and healthy state.
These are some of the most common benefits from skin care products containing topical vitamin C:
Even out skin tone and lighten dark spots from sun damage or aging

Decrease irritation and inflammation of the skin

Increase the production of collagen in the skin, resulting in firmer skin

Boost your protection from UV rays


Assist in repairing damaged skin by increasing production of useful scar tissue
Other effective forms include sodium ascorbyl phosphate, ascorbyl palmitate, retinyl ascorbate, tetrahexyldecyl ascorbate, and magnesium ascorbyl phosphate derivatives of vitamin C, but all with less supporting research than ascorbic acid (although existing research is certainly encouraging).

Each of these forms of vitamin C has a range of benefits that include repair and protection from free- radical damage; the takeaway is that these are more beneficial when added to a blend with other proven antioxidants and cell-communicating ingredients. Look for products that include these with ingredients such as Vitamin E, green tea, ascorbic acid, retinol, and/or niacinamide (Vitamin B3). Vitamin C also decreases UV damage, and vitamin B3 diminishes skin discoloration.
Note: All antioxidants, including vitamin C, are vulnerable to destabilizing when exposed to air and light (Skin Research and Technology, 2008). That means if you want to reap the reward of your antioxidant-enriched treatments, only choose those that are packaged in opaque tubes, air-restrictive bottles, or pumps that help keep their ingredients stable!
HOW TO USE VITAMIN C FOR YOUR SKIN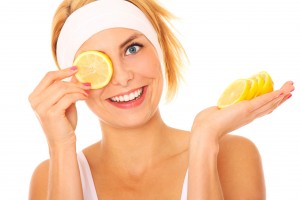 There are many skin care products available with vitamin C supplements included inside. You should use it as a topical application treatment rather than an ingested supplement if you want to get the full benefit for your skin. Vitamin C is also referred to as ascorbic acid in many skin care products, as this acid is the most effective type of vitamin C for your skin.
You don't need to have a higher concentration of vitamin C in order to see the changes to your skin. Even lower concentrations can make a huge difference, so you should not feel obligated to buy a product simply because of its higher concentration of the vitamin. Some concentrates should ideally be mixed in with moisturizers, toners, or other products in order to be used most effectively.
Ingesting vitamin C can give you some of the same benefits, but it won't be as targeted to your skin alone and will be used for other functions of the body first. For this reason it's recommended that you use a topical product instead of just including more vitamin C in your diet.
Topical Vitamin C For Skin And Face Application:
Put on a thin layer of the cream on your face after cleansing, but before applying sunscreen and makeup. If you are new to using vitamin C products, start with once a day and then increase to twice a day after a couple of weeks, if desired.
SUMMARY
There is no such thing as a miracle product, but vitamin C can be very helpful for giving you beautiful, healthy skin. Using a topical skin care product that contains some concentration of ascorbic acid (vitamin C) will allow you to unlock the benefits of this vitamin for your skin. Regular use is recommended if you want the effects to last. Topical vitamin C treatments can help you to get the best skin of your life!
INTRODUCING Eileen Mai's "C" BRIGHT SKIN COLLECTION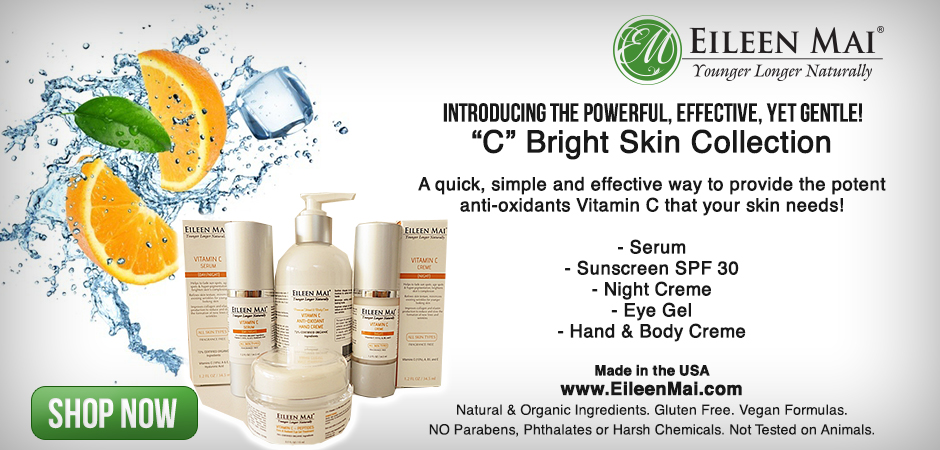 A comprehensive Vitamin C program can help prevent photo-aging and the onset of more serious skin conditions. Topical vitamin C has now been shown to provide up to eight times the skin's natural protection from UV damage.