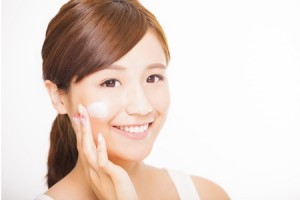 Good ingredients cannot make good meals, skin care also needs techniques like cooking skills. Here are some advice to make the best of your skin care process. 
1. Apply the right amount: Many people use too much cream. In reality, you just need a dime size amount of cream for the whole face and half of that for your eye area. For oil and serum, just take two pumps. You just need a pea size drop for retinol cream. Using too much cream may irritate your skin and waste money too.
Try Eileen Mai oil-free Retinol Skin Smoothing Serum with highly concentrated and potent retinol (natural form of Vitamin A) to increase the rate of cellular regeneration while also build collagen to decrease the appearance of fine lines, hyper-pigmentation, wrinkles, and scarring caused by acne.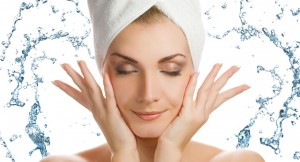 2. Applying technique: Don't scrub the product on your hands, just use fingertip and place the drop on your face. Remember to apply moisturizers and anti-aging products on damp skin, and retinoid products on dry skin. Orders are also important: anti-aging cream first, them moisturizer next and sunscreen last to keep all the active ingredients into the skin.
3. Exfoliate regularly: choose a mild peel product to remove dead cells for better absorbing. Exfoliating will help skin care products penetrate 20% more into your skin.
Eileen Mai has a variety of peel and exfoliating products such as Pumpkin Enzyme Peel, Herbal Facial Scrub, Green Tea Scrub, Honey & Almond Facial Scrub.
4. Be patient: Any skin care regimen needs time to prove its benefit. Don't expect to see improvement right away. You need 8 weeks for acne treatment to work and 2 to 3 weeks to see the result of collagen building. For moisturizers, your dryness should be improved within 72 hours.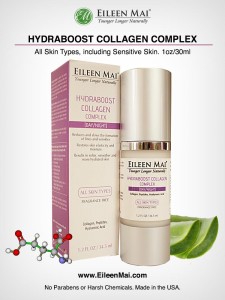 Our Hydraboost Collagen Complex is the ultimate anti-aging moisturizer, contains a unique formula of pure marine collagen, multi-peptides and hyaluronic acid to help plump and "fill in" wrinkles, resulting in smoother and more hydrated skin relief. 
Eileen Mai's Vitamin C Daily Protection Moisturizer SPF 30 is suitable for all skin types. It provides the ultimate protection against the aging effects of the sun while preventing trans-epidermal water loss the entire day. Vitamin C Daily Protection Moisturizer SPF 30 is enriched with vitamins C, E and green tea extract as an anti-oxidants as well as an anti-inflammatory agent.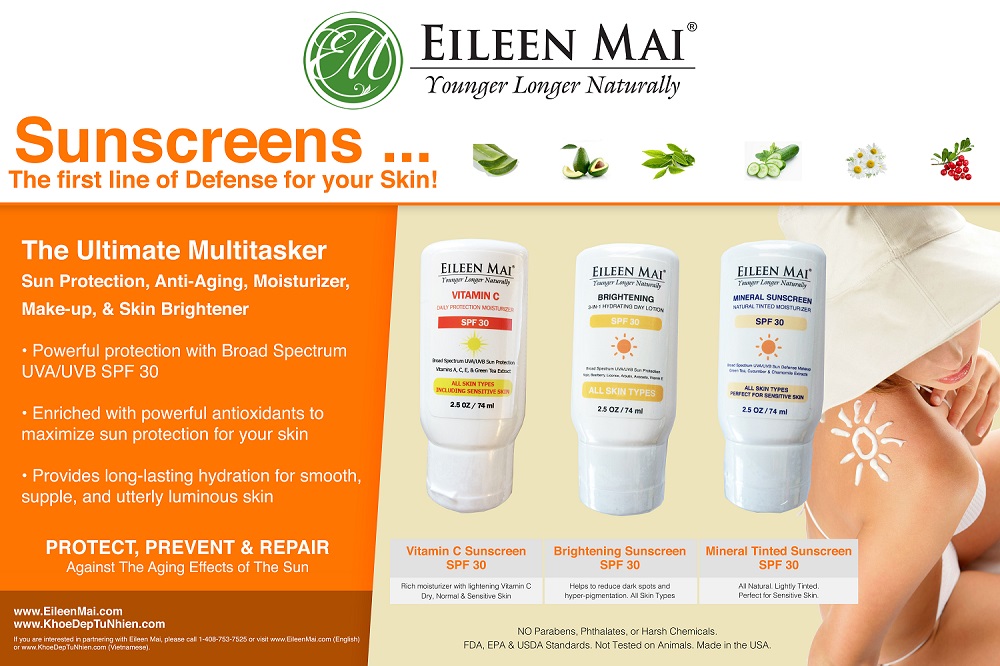 In this summer, Eileen Mai introduces 2 new types of sunscreen lotion: Brightening Sunscreens SPF 30 and Mineral Tinted Sunscreen SPF 30 Natural Tinted Moisturizer to satisfy different needs of customers.