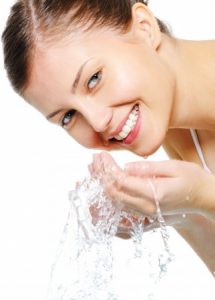 Washing face is more than just soap and water. This step is really important and you should not ignore it. The purpose of cleansing is to remove long worn makeup, sweat, dirt and bacteria from your skin. If you do well in this step, your skin care routine will be more effective and your skin will benefit more from this very first step.
1. Removing makeup
Many women skip this step because they think their facial cleanser can do it for them. However, regular cleansers may not dissolve all the oil and stubborn makeup such as sunblock, eyeliner and mascara. Therefore, never skip this step before washing your face. Use a proper makeup remover, such as Eileen Mai Oil-Free Makeup Remover, to take away all the makeup layers on your face. Put some makeup remover product on a cotton pad and gently wipe on your face. Use a different pad for your eyes if you put heavy makeup on this area. Cotton pads are soft but sufficient in removing all the makeup and dirt on your face. When your face is clear of makeup, you are ready to go to the next step, washing.
2. Cleanse, rinse and dry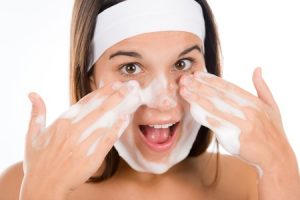 Wet your face with lukewarm water. Don't use cold water because it will tighten your pore and block all the remaining dirt inside. If using hot water, you may take away your own skin's natural oil, making it drier. So lukewarm water will be the ideal to use for this step.
Then applying cleanser and glide your fingertips over your nose, then on the forehead and around the eyes down to your cheeks. Try to massage gently in a circular motion for a few minutes. Rinse with lukewarm water a few times to wash away all the cleanser. Pat your skin, not rub, with a clean and dry towel. Try Eileen Mai Soothing Gel Cleanser for Sensitive, Normal to Combination skin types, Total Cream Cleanser for Normal to Dry skin and Clear & Bright Gel Cleanser for Oily and Acne prone skin.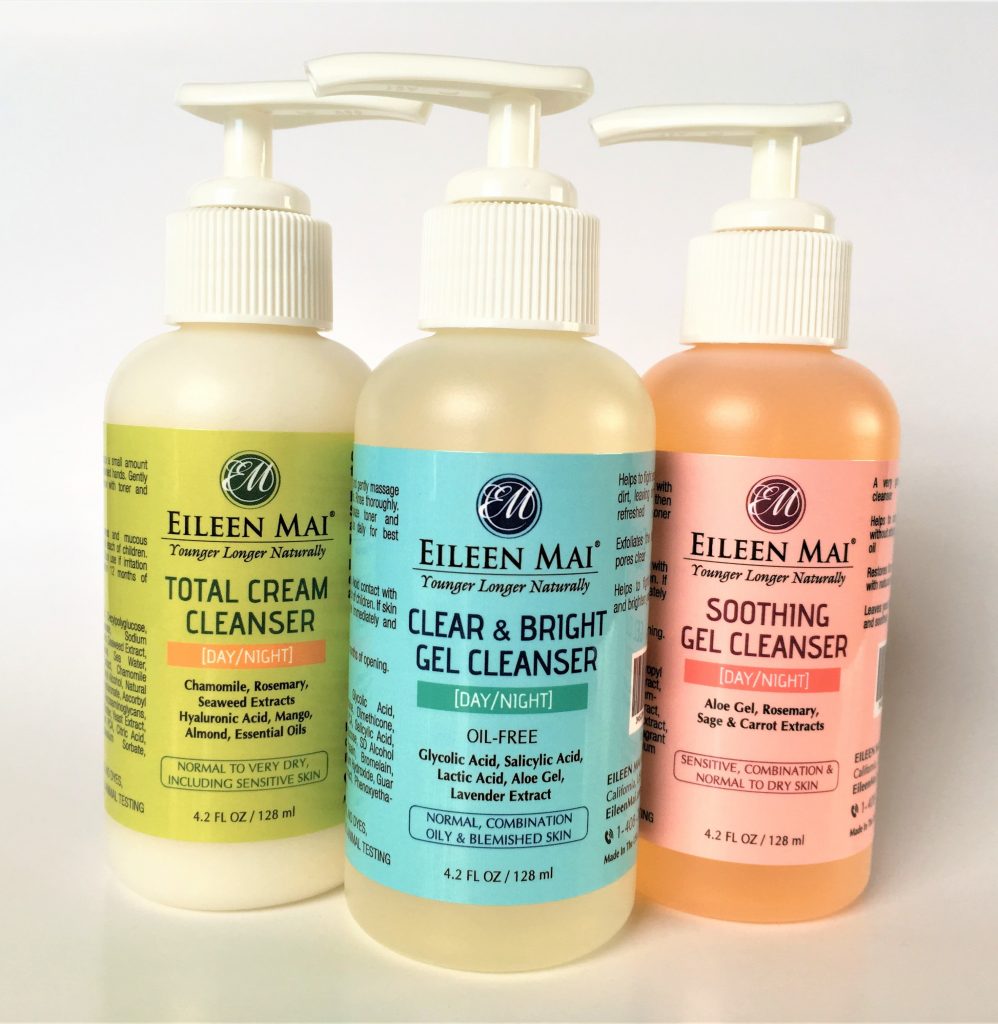 3. Use a toner
Always use toner on your damp skin with open pores. Focus on area where your pores appear large. This will make your skin look smooth and moist. Try Eileen Mai Clear and Bright toner , Aloe Hydrating Facial Toner or Soothing Facial Toner. Now your skin are clean and ready for moisturizer and other skin care products.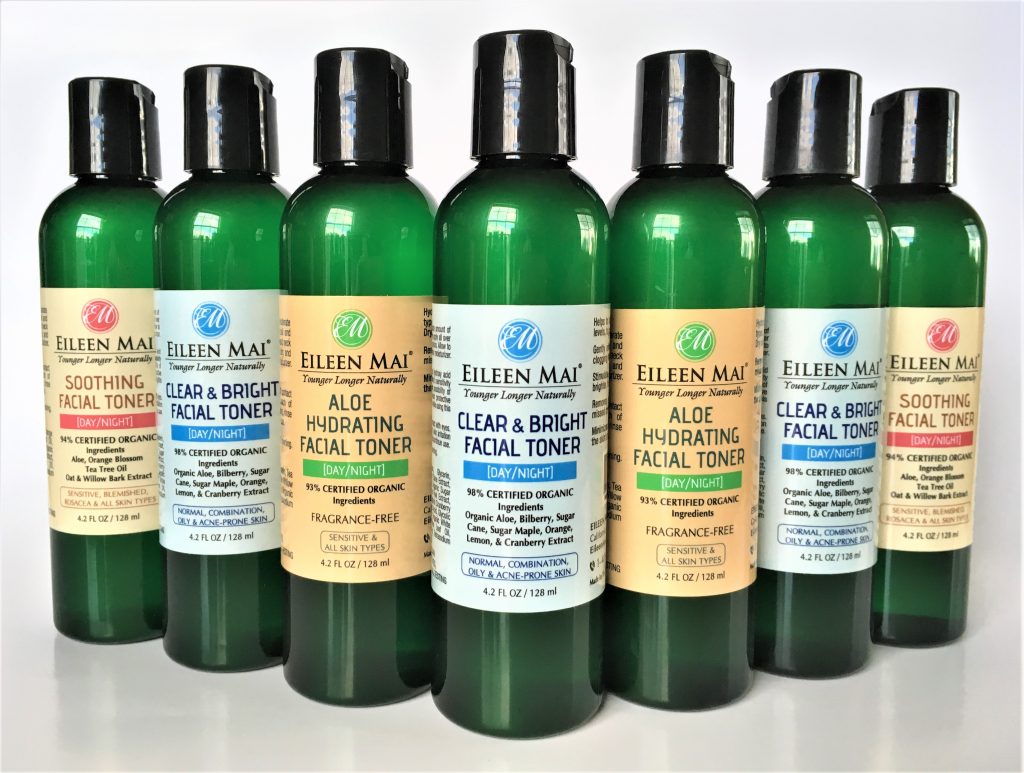 4. Other tips
– Double cleansing method: this trend is popular in Japan. If your skin is too grimy or dry, and you have enough time, try this method for better result. First, start with an oil-based cleanser, or just use your favorite facial oil, like olive oil in your kitchen, massage it over your face. The oil can also replace your makeup remover. Rinse thoroughly before moving to the next wash with your daily cleanser as usual and follow all the steps above. This two-step process can help those who live in polluted areas or anyone who have to be outside all day long.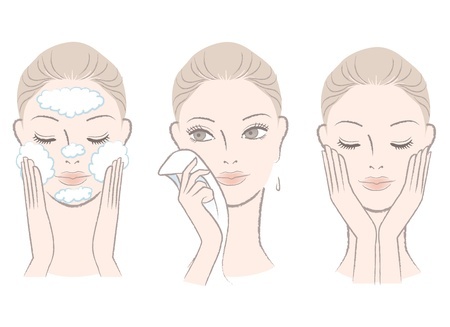 – Cleanse before workout: you should have a clean skin before going to the gym, or you will bring dirt and makeup into your pores when you wipe out sweat during your workout. Put a makeup remover in your gym bag so you can clean your face before and after exercising.
– Always wash your hands before any skin care routine. This will help eliminate dirt and bacteria from your hands and avoid contaminating your facial skin.
– Facial wipe is convenient, but it is not a daily cleansing solution. Some wipes containing alcohol and preservatives may cause dryness and irritation. So just use facial wipes when you are away from home and remember to wash your face after that.