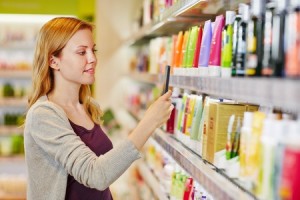 Acid is a smart choice to exfoliate your skin. Acids lift away dead cells and reveal fresh, undamaged skin. Unlike scrubs, acids exfoliate uniformly and they are less likely to irritate your skin. The key is not to overdo and overuse acids in your skin care routine. You should have just one acid product at home.
Glycolic acid is the smallest molecule, so it penetrates deepest. Derived from sugar, it's the most effective but as a greater potential to irritate.
Latic acid, made from sour milk, is the second-smallest molecule. It's gentler than glycolic and draws moisture to the skin as it removes dead cells, so it hydrating too.
Fruit acids, such as citric (from lemon and grapefruit) and malic (from apples) are larger compounds that work on the uppermost layer of the skin. They are often combined with glycolic and lactic acids for faster result.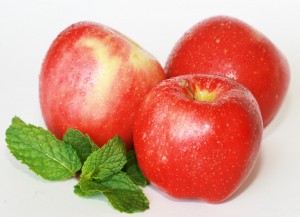 Salicylic acid, a beta hydroxy acid, is ideal for treating acne. It penetrates and unclogs oily pores.
Trichloroacetic acid (or TCA) is used by doctors for intense in-office peels that can cause deep (and ugly) peeling before transforming skin.
Do acids do anything in a cleanser?
Cleansers with AHAs can smooth skin a little, but not enough to pay a premium for them. You're better washing off your skin with a basic, gentle cleanser, then use an AHA cream or serum. If you have acne-prone skin, a salicylic acid cleanser is worth buying. Salicylic acid will seek for oily, clogged pores and clearing them, even when you just leave it on your skin for a minute.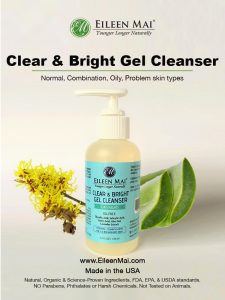 Eileen Mai Clear & Bright Gel Cleanser with a potent blend of Glycolic Acid, Salicylic Acid and natural fruit enzymes is a clear, oil-free, deep cleansing gel designed for maximum effectiveness in the fight against blemishes and brighten complexion.
You may also want to try other Eileen Mai products with acids like Pumpkin AHA Exfoliating Brightening Masque, Brightening Serum, Clear & Bright Facial Toner, Cranberry AHA 2-in-1 Exfoliating Brightening Masque, Bio-Advanced AHA Face & Neck Intensive Firming Creme.
Our Salicylic Clear Spot Treatment Masque is a popular choice for people with acne problem skin. Salicylic in this product will clear up blemishes, reduce redness and unclog pores while aloe soothes and helps prevent over-drying.